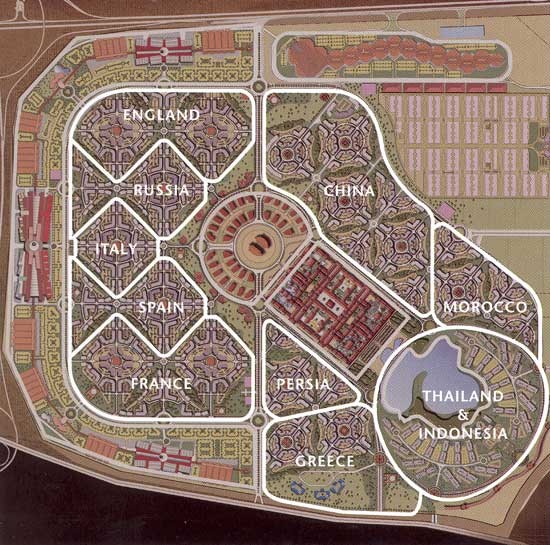 International City

is a country themed architecture of residences, business opportunity, and tourist attractions. It will cover 800 hectares (8 million square meters) and its geometry was inspired by the intricately patterened traditional carpets of the Middle East. Once completed, the project will contain studio, one and two bedroom apartment units and accommodate over 60 thousand residents.


International City

is near the Dubai International Airport and planned amusement park Dubailand and is situated on Emirates Road.

International City

is a mixture of businesses premesis, private homes and tourist attractions.
True to its name, is a melting pot of the divergent nationalities and cultures making Dubai modern and cosmopolitan.