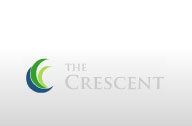 It is a residential area in the Dubai's International Media Production Zone (IMPZ). The whole area is made of three towers around a crescent arcade, with beautiful gardens and views.
The eclectic contemporary plan of the buildings let the apartments have a panoramic view on the lake and on the landscape.
The structure offers a wide range of services such as:
restaurants, big residential parking, swimmingpool, tennis ground, gym, 24 hours of security and maintenance.
The Crescent is in the IMPZ area in the residential field. The IMPZ is the first area decicated to the multimedia trade: information and entertainment and in particular the publishing entreprise, films and music.
Start works january 2005
End works: may 2008