Palm Deira

The Fassino Real Estate offers you:

Apartments and villas directly on the Palm Deira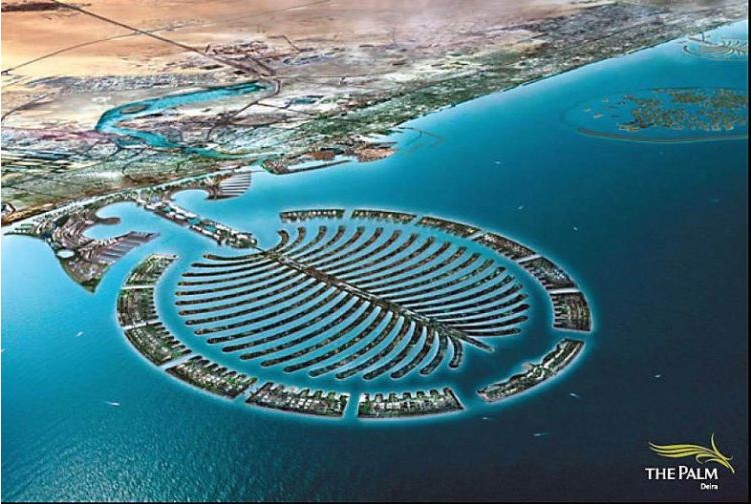 The Palm Islands are the three man-made islands in the world. These Palm Islands are built in Dubai, United Arab Emirates. These Islands make Dubai a tourist destination. The Palm islands are considered as the Eighth Wonder of the World.

The Palm Deira is the largest man-made island of the three Palm Islands. It is located on the Deira coastal area of Dubai. It consists of a trunk, a crown with 41 fronds and a surrounding crescent island that will form a water breaker.
The

Palm Deira

was announced for development in October 2004. Upon completion, it will become the world's largest man-made island, housing more than a million people.
[2]
Although no timetable for completion has been announced, it is expected to be finished by 2015. This island is 8 times larger than the Palm Jumeirah, and 5 times larger that the Palm Jebel Ali. Originally, the design called for a 14km (8.7 mile) by 8.5km (5.3 mile) island with 41 fronds.

Email

:

info@fassinoimmobiliare.com