The Palm Jumeirah

The Palm Jumeirah in Dubai is actually the biggest artificial island in the world. If you wtch it from the sky the

Palm Jumeirah has a palm shape (from here the name Palm) made of a central trunk and 17 branches, and all around it a series of islands that make a round crown.




Actually it is almost finished and you can already see it from the satellite photos. The faraonic hotels and the tourist equipement will be finished by the end of 2008.





The Palm Jumeitah is being building by the

Nakheel, an entreprise that has built other two artificial islands named Palm Deira and Palm Jebel Ali and more over the incredible Dubai Waterworld. Try just thinking that at the end the lenght of the coasts of Dubai will increase of 520 km.
The island has been built completly with natural materials ; 94 millions of cube metres of sand and 7 million tons of rock.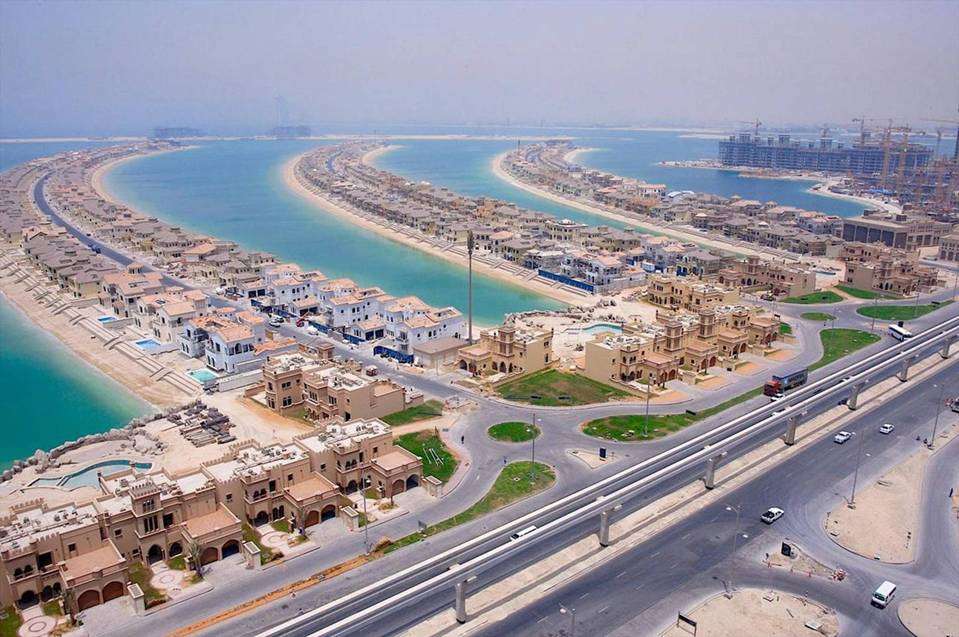 Email

:

info@fassinoimmobiliare.com


The truk of the Palm with The Fairmont Palm Residence







The Fassino Real Estate offers you wonderful apartments in



The Fairmont Palm Residence



The Fairmont Palm residence is on the trunk of the Palm Jumeirah and it contains 558 townshall, penthouses.

The residents will be able to use a wide range of services such as
_beaches
_spa
_swimmingpool
_playgrounds
_restaurants
_cafes
_waiters and baby sitting.


View froman apartment The Fairmont Palm Residence



There are no better time to buy apartments directly on the Palm

If you buy an apartment there you buy a piece of Dubai






The trunk of the Palm with The Fairmont Palm Residence




Email

:

info@fassinoimmobiliare.com



Another project on the Palm Jumeirah is :

The Atlantis Hotel




The Atlantis hotel has two towers with 2000 rooms, with two monorail stations linked to the central part of the Palm Jumeirah.





The first tower of 27 floors, the royal tower, will contain 1200 rooms for deluxe tourists and the second one of 18 floors will contain 800 rooms for the other tourists. The resort has been designed basing on the lost continent of Atlantide, following the arabian design.


Outside the building there are 40 acres, 162000 squared metres of water park, wih several attractions, a meeting centre on two floors, 8000 squared metres, 1850 squared metres with an archeological attraction named the dig.



Email

:

info@fassinoimmobiliare.com