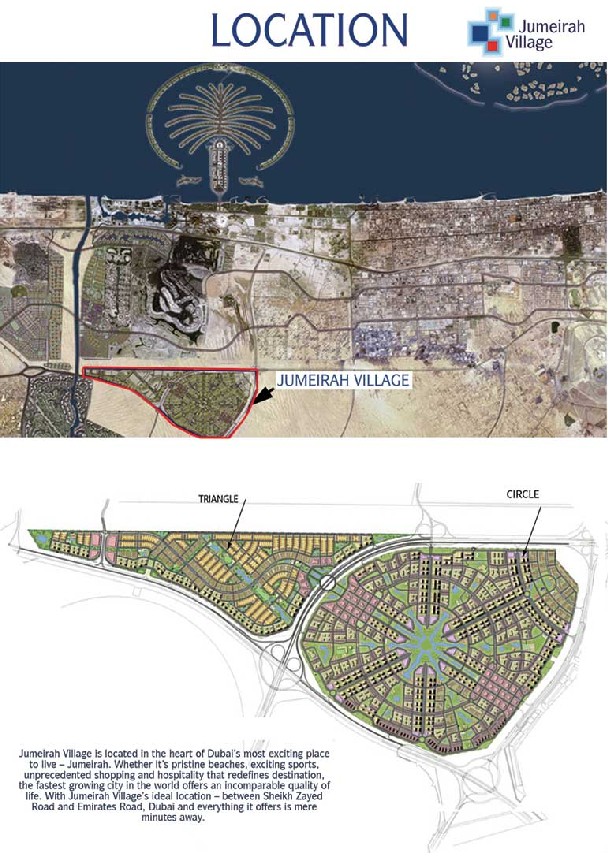 Jumeirah Village is a freehold residential development that will contain over 6,000 villas and townhouses, set amidst luscious landscaping and unsurpassed leisure and lifestyle amenities, to deliver a unique living experience for its residents. Its three divisions are located along Emirates Road.


Jumeirah Village Dubai
is a community designed to embody a vision of peace, harmony, health, and happiness. The radial layout allows neighbourhoods and open spaces to occur in a vibrant, more natural and buzzing manner and embraces the symmetrical component of Islamic art. The mixed use is private and tranquil yet well connected residency is set amongst a traditional Arabian and Western architectural.
Jumeirah Village is located in the heart of Dubai's most exciting place to live – Jumeirah. Whether it's pristine beaches, exciting sports, unprecedented shopping and hospitality that redefines destination, the fastest growing city in the world offers an incomparable quality of life. With Jumeirah Village's ideal location – between Sheikh Zayed Road and Emirates Road, Dubai and everything it offers is mere minutes away.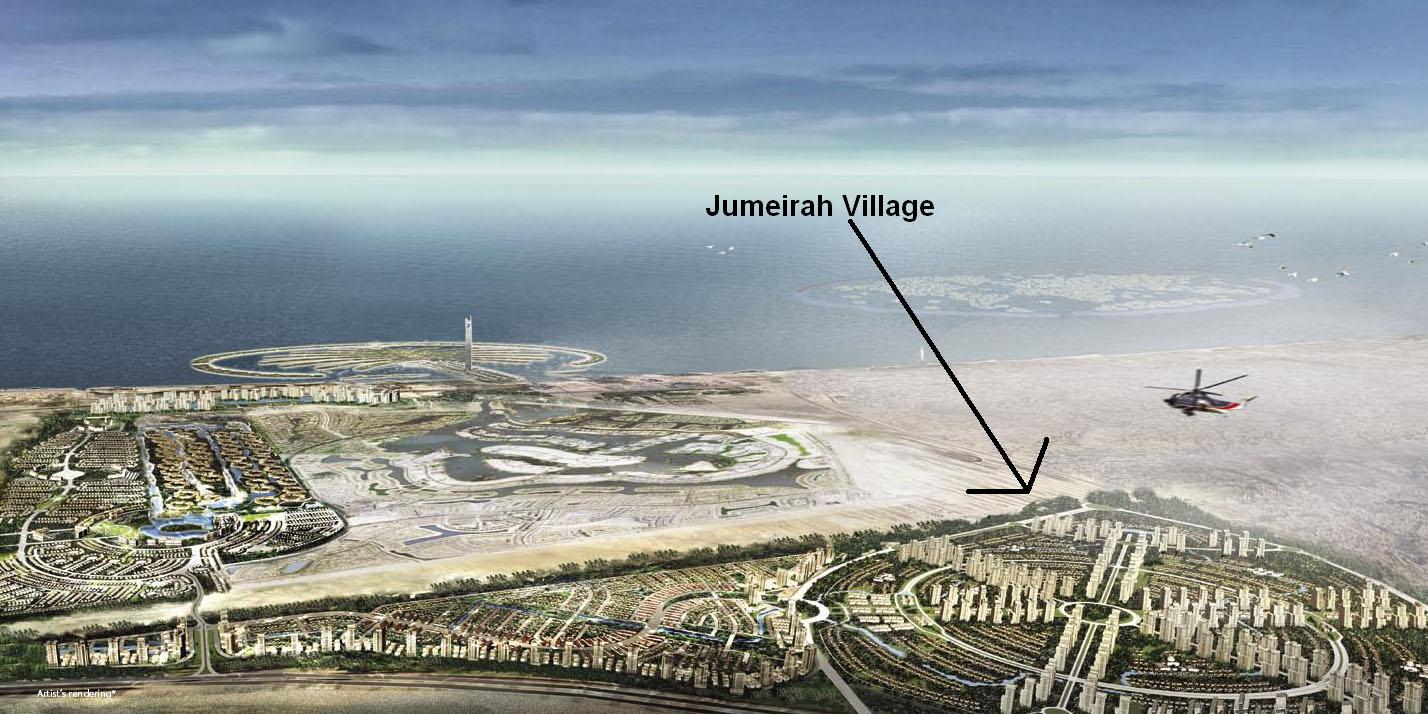 Email

:

info@fassinoimmobiliare.com